I thought this shot from Jerusalem was a good segue into the West Bank, and all that the land evokes. When I took this photo, I had just been reporting down the street at the "Free Gilad Shalit" tent next to the president's house, where Israeli activists gather every day demanding that the government secure the release of the Israeli solidier who has been held by Hamas for over three years now. I spoke at length with the woman stationed at the tent. She was the perfect example of how the story of Gilad really hit a nerve in Israel, where everyone serves and has this personal connection to the military. As a former soldier, a mother and a sister, she wept at the fact that one of Israel's own had been in captivity for so long. The woman insisted that while the Israeli occupation of Palestinian territory is unfortunate, it's necessary for the security of Israelis.
Just another example of the conflicting ideologies that are so visible here...
The next day, I ventured out to Ramallah with my roommate and spent my first day in the West Bank. Though East and West Jerusalem are so different, when you enter the West Bank you really feel like you've left Israel. I think Ramallah's a good example of that difference. For the first time since I've been here, I felt like I was in the Middle East. Though it's a bustling city, the infrastructure is clearly more worn down. Once you get out of downtown, empty, barren lots pepper row after row of limestone apartment buildings. Trash riddles the streets and sidewalks.
Yet, there's something charming about Ramallah, and the West Bank. The people seem genuinely happy that you're in Palestine and can't wait to show you around. On the ride out of the city, one of the men with us stopped the driver, jumped out and bought baklava for all of us. Here are some flavors from Ramallah: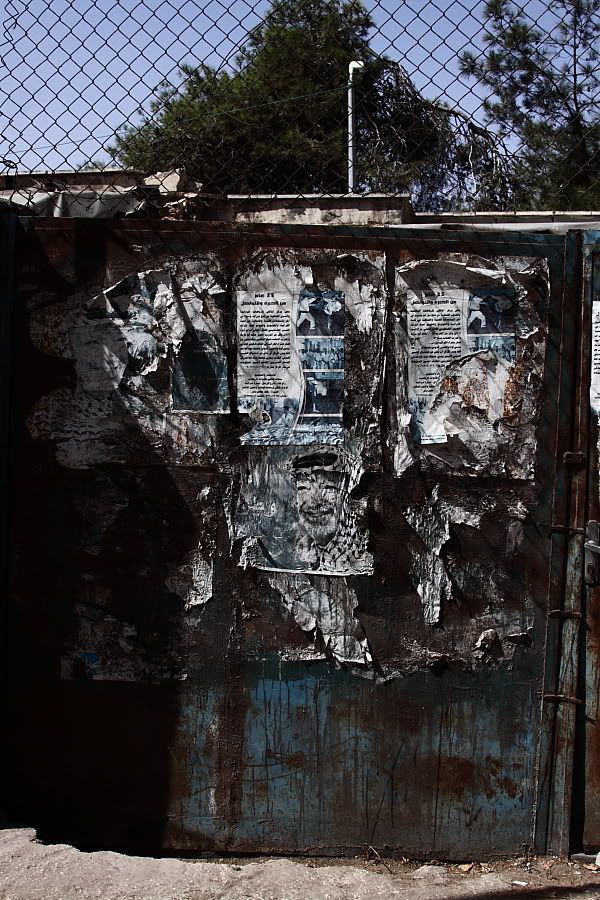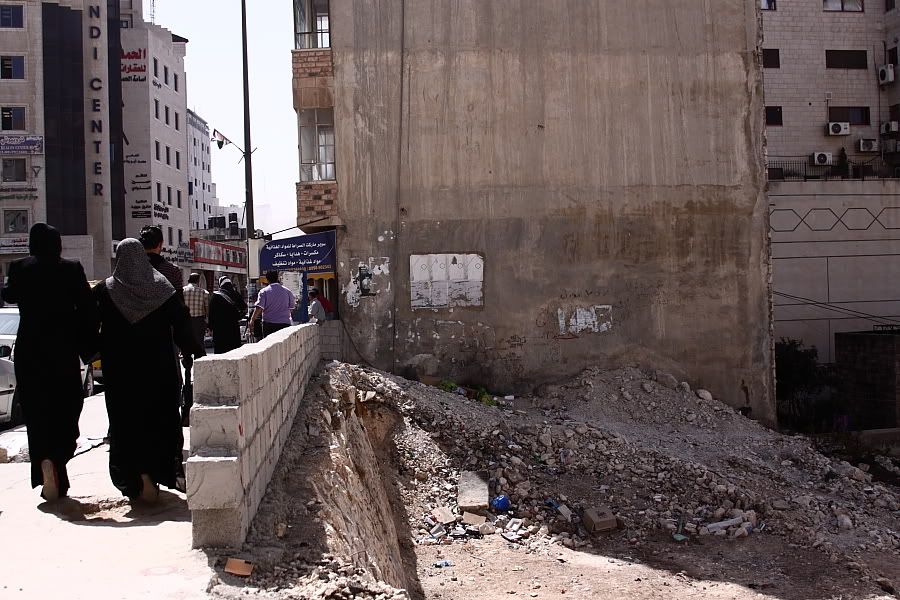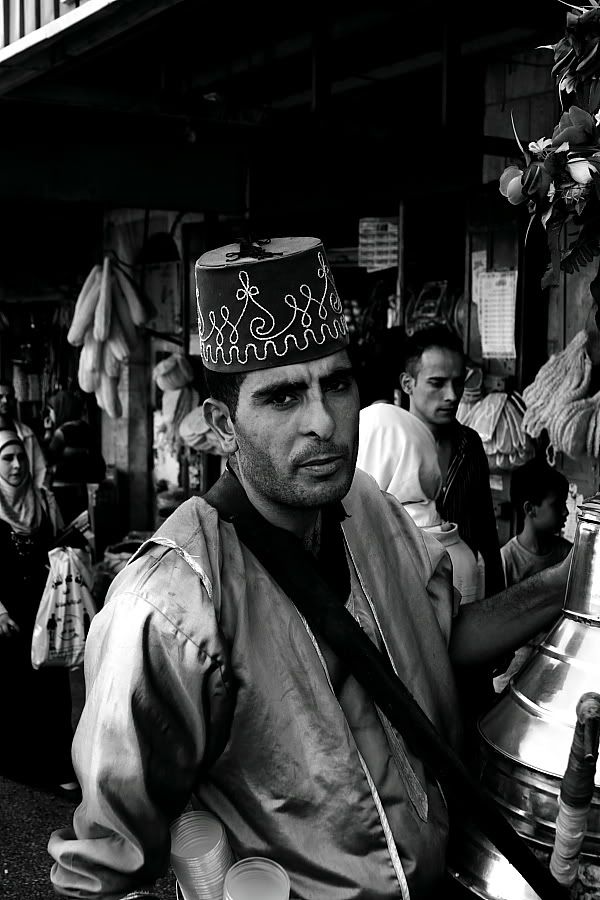 After Ramallah, we went up to the small Palestinian village of Taybeh, where the Taybeh Brewery was hosting an Oktoberfest. Fun, but the whole event seemed kind of out of place - small, quiet West Bank village on the outside, and a boisterous party on the inside. Some teenagers danced the Debka, a Palestinian hip-hop group performed, and people drank
a lot
.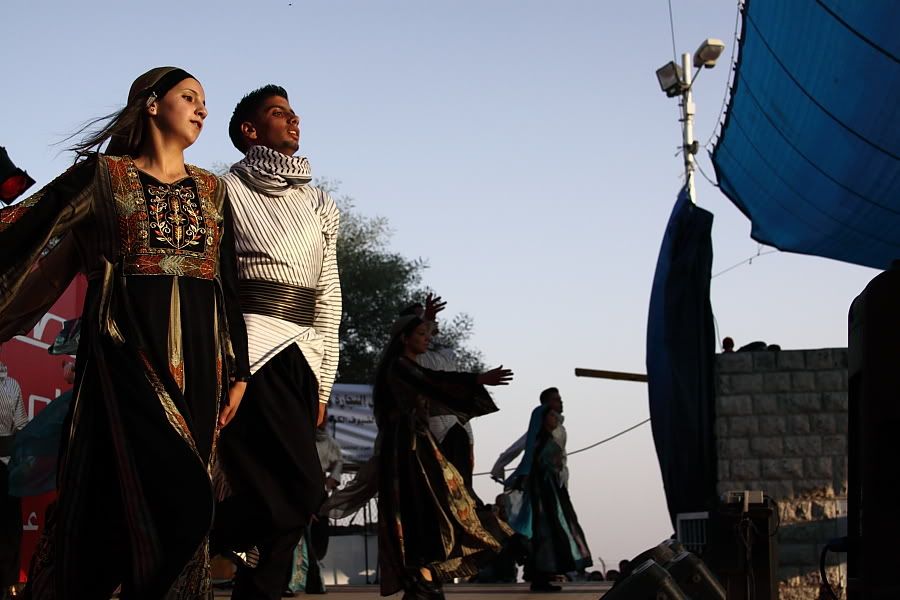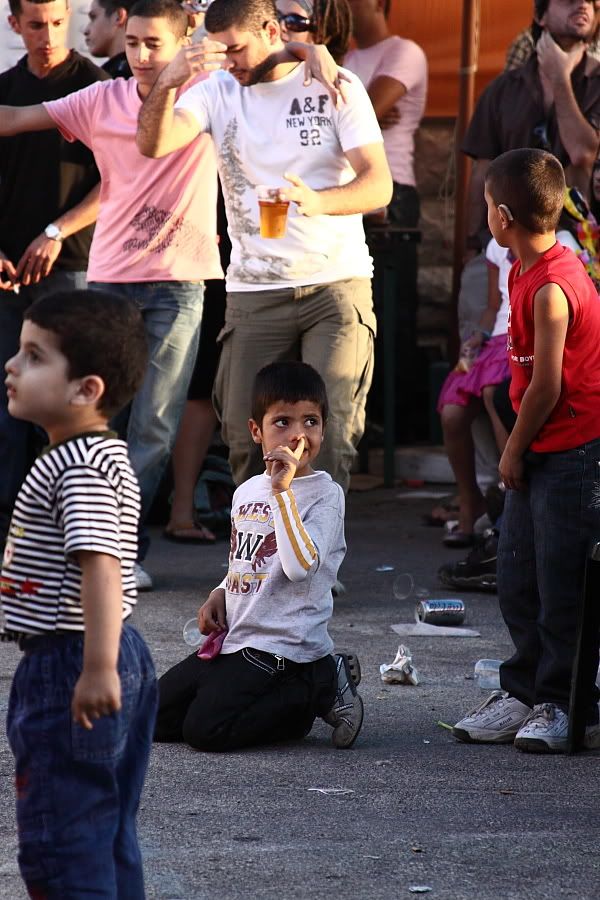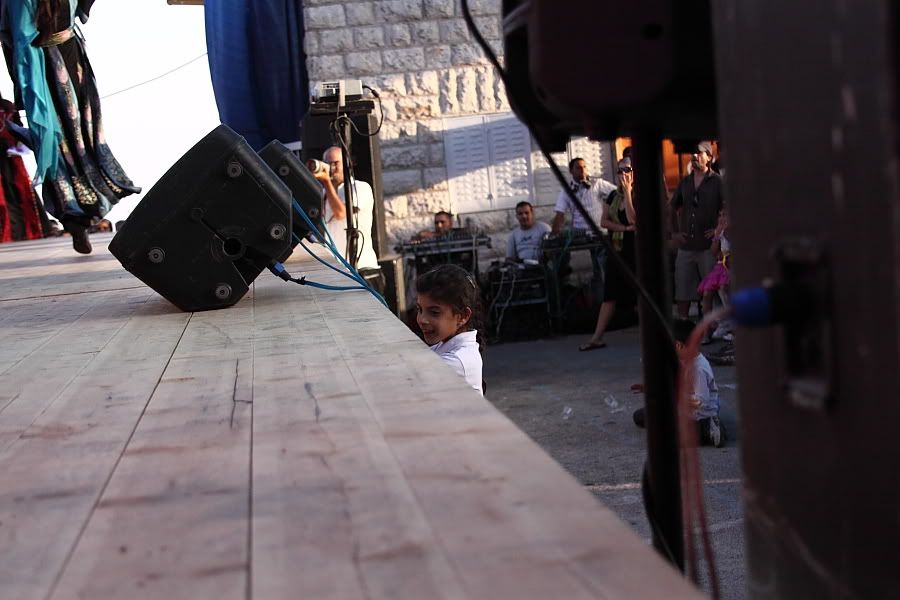 Going back into Jerusalem, I saw for the first time how imposing an Israeli checkpoint can be. Our driver dropped us off about a quarter of a mile away from the Kalandia checkpoint, right next to a giant burning trash heap, and said that's as far as he would go. Thankfully, an American passport sends you straight through.