Since Saturday was my day off, and all things Jewish were shut down for Shabbat, I decided to go to the Old City and see some of the Christian landmarks.
The most impressive had to be the Church of the Holy Sepulchre - the supposed sight of Christ's death and resurrection. The site has been drawing pilgrims from all over since the fourth century when Constantine's mother turned it from a pagan temple into a Christian shrine commemorating the life of Jesus.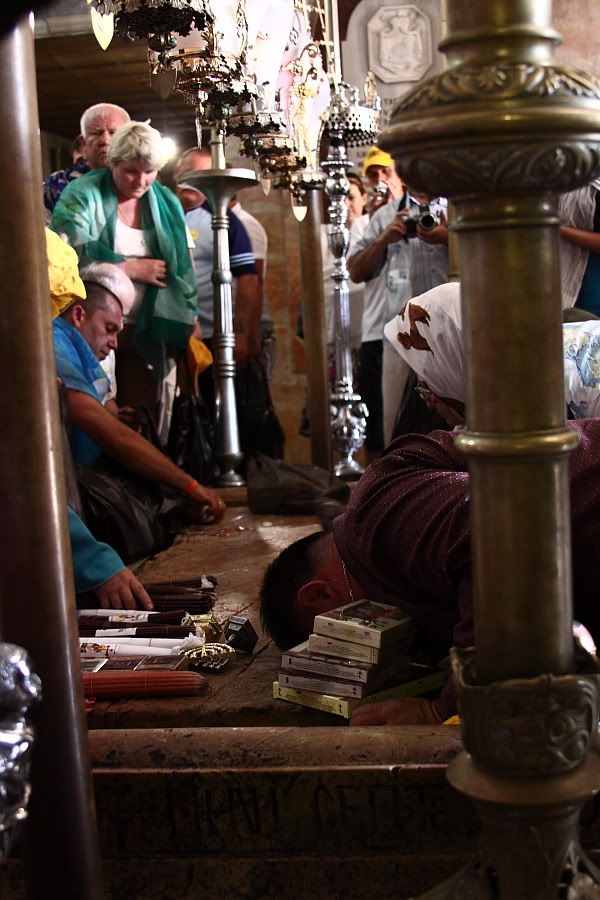 Immediately through the entrance to the church is "The Stone of Annointing", the supposed spot where Jesus' body was prepared for burial.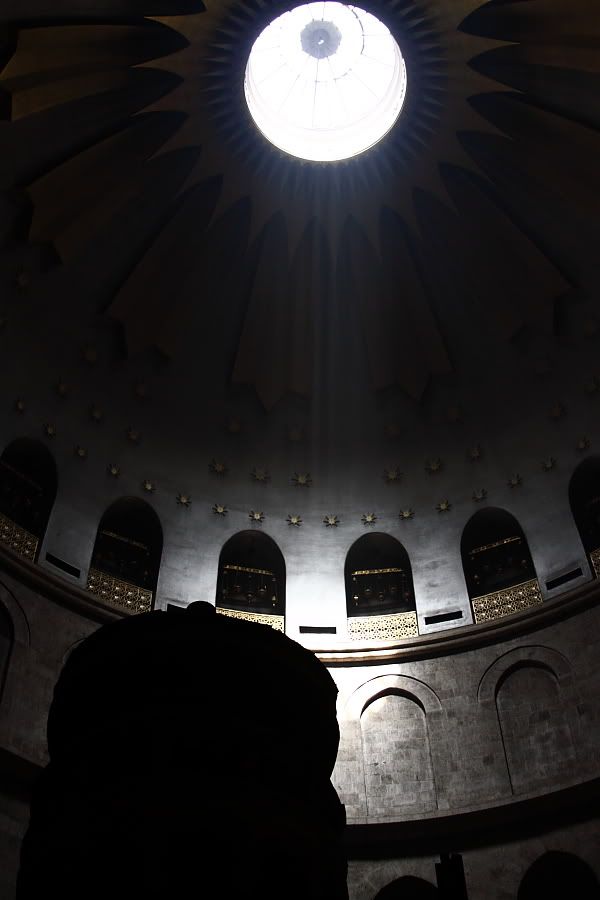 The larger of two domes in the Church, underneath sits a rotunda which supposedly holds a piece of the stone used to seal Christ's tomb, and the burial chamber of the tomb itself.
Up a narrow stairway near the entrance marks Calvary, or the purported site where Christ was crucified.